A New Nigeria is Possible, Activists at Alone's Camp Assures
In the last quarter of every year, Alone selects up to 150 young activists from different parts of the country to participate in its camp meeting. The Annual Camps are part of Alone's programme for Political Education and Mass Mobilisation for Nigeria and have been designed to restore alternative education, build solidarity, and provide skills and tools required to campaign for social change. Discussions focus on the connections between local concerns and global issues and explore alternatives to neoliberalism.
The 2017 edition of the Camp was unique in one fundamental respect: it was the first time, it featured the participation of members of Alone supported Civic Rights Councils spread across the country. The Civic Rights Councils are community embedded action platforms that emerged and grew from the political education activities of Alone especially the Political Education Study Centres in 5 states. Hundreds of beneficiaries of the Study Centres upon graduation decided to apply their knowledge of human rights and community organising to address rights violations in their localities.
From the 12th to 16th December 2017, activists drawn from 17 states in Nigeria gathered in Owerri, Imo State to learn, share ideas and develop plans for pushing for social change in Nigeria under the theme, Building Skills and Actions for Social Transformation.
In his presentation, author and Activist Chido Onumah expressed confidence in the ability of young Nigerians to change the course of the country. He said, "the key reason this generation has not made progress in transforming this country is that it is distracted by non-existent divisions and differences. When it is not Biafra, it is religion and ethnicity. The reality is that our problem is none of those. Our problem is that we have created a system that makes it impossible to develop. We have created a state structure that benefits only the rich few. Their strategy for keeping the people distracted while they continue stealing is religion, ethnicity, language differences".
Speaking on the subject of mobilising for social action, Omobude Agho said "We know the system is deeply broken and inefficient, but we still have certain provisions with which we can work. The constitution of Nigeria, however flawed, contains express commitments to our rights as a people. We must invoke those principles, fight on those principles and make them work for us".
Also reflecting on the Camp, representative of the Civil Rights Councils, Jim Tom George said the skills and knowledge shared in the Camp will be useful for members as they campaign for citizens' rights. "The Civil Rights Council's primary purpose is to organise at the community level and protect the rights of citizens. We are that alternative voice which speaks for the people when no one else will. We are that platform encouraging people to act for their rights. Being part of this Camp has provided us with the opportunity to network and possibly evolve a national platform which will launch into a nation-wide civil rights movement."
The event featured lectures, workgroup, field trips, film shows and other solidarity-building activities.
Alones Camps are the largest annual space for alternative political education, radical thought and social activism in Nigeria. Since 2008, the Camps have trained over 2000 activists and supported several social transformation struggles in Nigeria and globally. The Camp model was conceived in reaction to the vigorous promotion of neo-liberal ideas in the national political economy and the weakening of structures for alternative ideological, historical and political education in the universities, communities and workplaces occasioned by changes in global and national politics.
Participatory discussions and panels
Annie Umoro
Supper time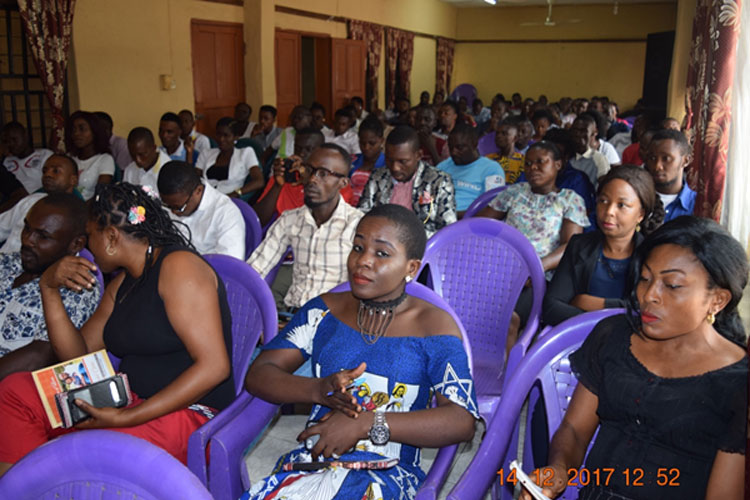 Lecture session
At the sports field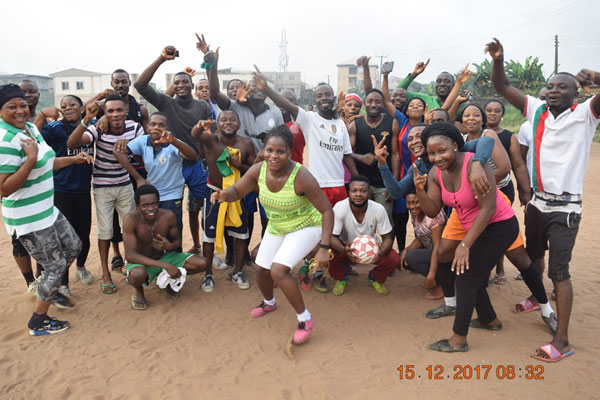 At the sports field
Professor Andrew Efemini
Uche Onyeagocha
Chido Onumah
Ken Henshaw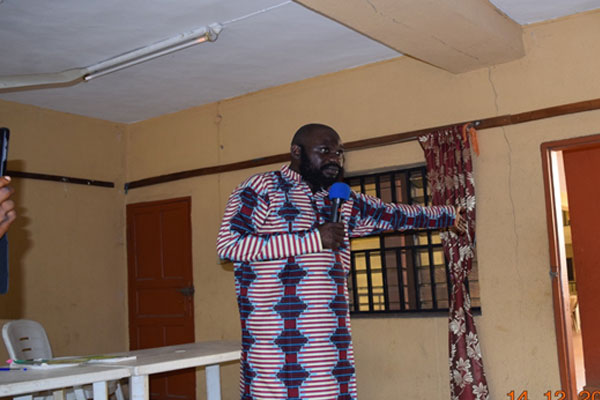 Omobude Agho