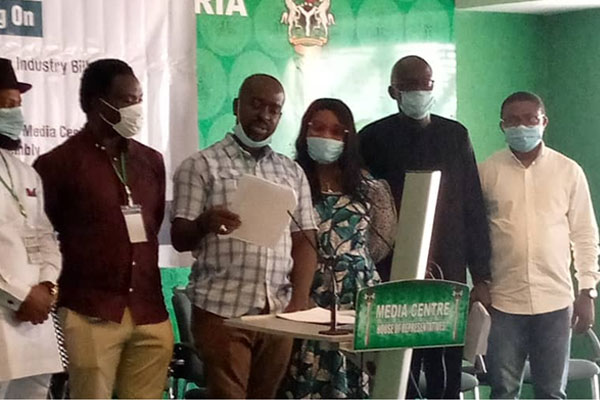 Social Action led concerned CSO and host communities to make representation at the Public Hearing on the PIB at the Media Centre of the National Assembly Complex, Abuja
Introduced in 2008 at the Federal Government's instance, the Petroleum Industry Bill (PIB) now has a reputation for being one of the oldest and most contentious bills in Nigeria's legislative history. Corruption, bad politics and deeply vested interests have all combined to ensure that the bill remains a miscarriage. It is a bill that is promoted as one that would sanitise the petroleum industry in Nigeria, improve benefits to the national economy and address the environmental and social costs borne by host communities. However, since its introduction 13 years ago, the bill has suffered several unfortunate and avoidable setbacks. That is why there was heightened expectation when the Muhammadu Buhari government reintroduced the PIB as an executive bill to the 9thNational Assembly, which promised to speedily pass the bill into law by the second quarter of 2021.
In line with its standing orders and house rules, the National Assembly announced a public hearing on the bill. The public hearing was expected to provide an avenue for public input into the bill and capture all the concerns by different interests. Public hearings, organised as part of the law-making process, enable the coalescing of recommendations from critical stakeholders to enable legislators to produce legislation that best serves the national interest, which cannot be divorced from citizens' good.