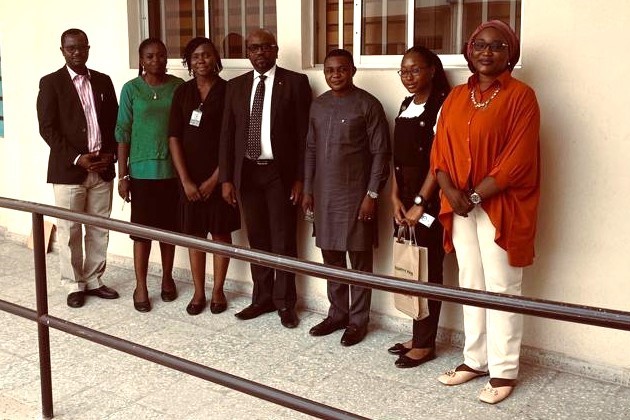 Group picture of Social Action's team and members of the PE&E unit of the ICPC IN ABUJA
Social Action has consistently engaged government institutions and other key stakeholders in the public and private sectors to promote and galvanize support for the campaign for public finance transparency and accountability.
On the 7th of July, 2022, members of the National Advocacy Office of Social Action paid an advocacy visit to the Public Enlightenment and Education (PE&E) unit of the Independent Corrupt Practices and Other Related Offences Commission (ICPC) in Abuja. The purpose of the visit was to familiarize Social Action with the anti-graft agency and seek possible collaboration on issues relating to anti-corruption and the fight against public finance fraud particularly in the Niger Delta Development Commission (NDDC).
Speaking to welcome Social Action's team, the Director of the unit represented by Mr. Okor Odey said the Commission is happy to welcome organizations like Social Action who are conscious of time and work actively to reduce corruption in public offices.