Alone Trains 150 in Social Activism
As part of its Popular Education programme aimed at social awareness, building skills and creating spaces for citizens' actions towards social change, Alone has trained over 150 young activists on various social advocacy expertise and tools. The training took place at the Nigeria Alone Camp 2016 which held in Benin City between 13th and 17th September 2016.  At Benin City, the 2016 Camp featured lectures, discussions, practical skills training and group work involving activists drawn from various regions of Nigeria who committed themselves to stimulating intellectual and physical activities such as outdoor games. Movement of participants outside the camp venue was restricted for the duration of the camp.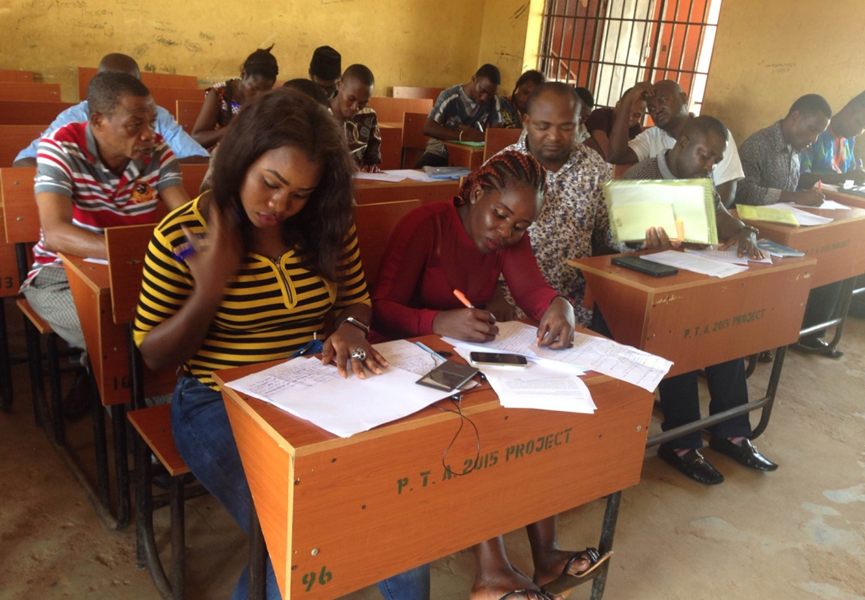 Learning
Playing
The 2016 Camp focused on knowledge sharing on climate change and environmental justice, child rights, women and gender rights, law enforcement reforms and public finance accountability through budget advocacy. Skills for social activism which participants were trained on include creating change with pictures and videos, promoting change with social media advocacy, campaigning for citizens' rights with the police, creating change through writing articles, feature stories, petitions and freedom of information requests and creating change through community organising.
Speaking on the theme of this year's Nigeria Alone Camp, Alone's Senior Programmes Manager Ken Henshaw described the programme as the single most comprehensive social activism training in Nigeria. "At Alone's Camp, we have moved beyond merely analysing the problem or lamenting the sorry state of our social existence. We are providing young activists with the knowledge and the skills to do something about it. What we hope to achieve is a vast network of active citizens who have the needed passion and requisite skills to push for social change".
Alone's Popular Education programme includes weekly curriculum-based social activism classes in five cities – Port Harcourt, Abuja, Owerri, Benin and Calabar, as well as the Nigeria Alone Conference.