Using FOI to Facilitate Transparency in Procurement and Projects Implementation
As part of effort to Strengthening Community Action Against Corruption in the Niger Delta Development Commission (NDDC), Social Action with the support of the Macarthur Foundation organized Niger Delta wide workshops for community leaders and CBOs on Using Freedom of Information (FOI) to Facilitate Transparency in Procurement and Project Implementation in the Niger Delta. The workshops which held in Uyo, Akwa Ibom State and Benin City, Edo on the 18th and 22nd of September, 2023 respectively brought various Communities leaders from the different states (Cross River, Delta, Rivers, Abia, Imo and Ondo) of the region together and trained them on how to use the FOI Act to solicit responses and stimulate accountability in projects award, execution and abandonment as well as make tax payers have value for their money. The workshops were born out of a collective recognition of the critical role that transparency and accountability play in fostering sustainable community development. The workshop main goal is to enlighten and mobilize the public to demand transparency and accountability from duty-bearers and public institutions, thereby ensuring that budgeted development projects are effectively executed within communities. Hence, the workshop sought to address pressing challenges which includes inadequate infrastructure and security concerns to deficiencies in water systems, abandoned projects, and unmanaged waste disposal sites faced by communities across Region.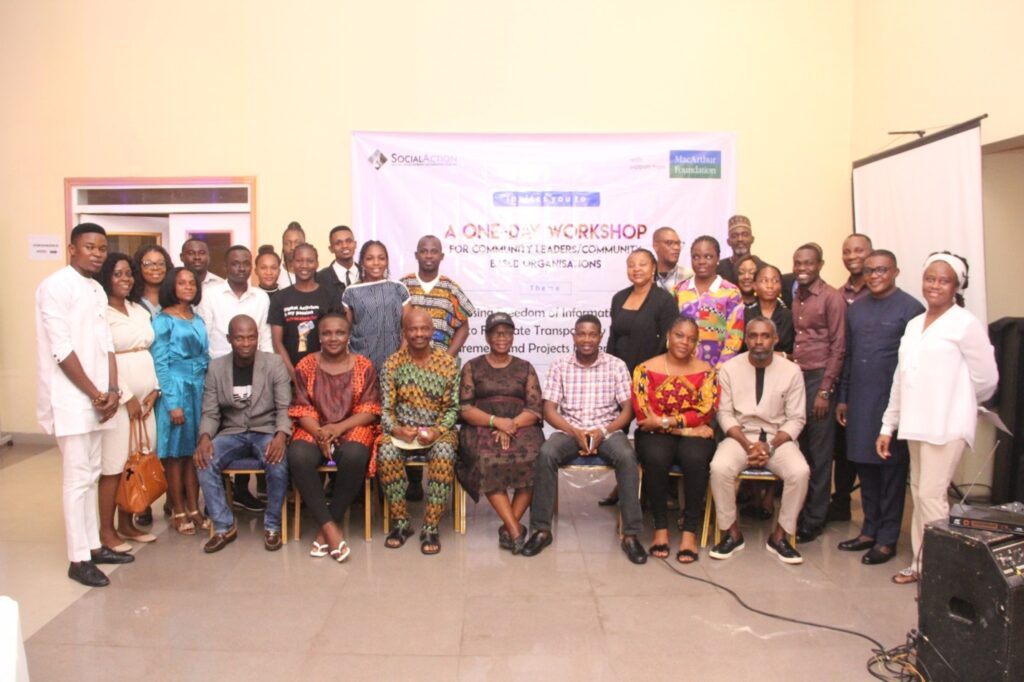 The workshop featured a diverse range of activities designed to enhance participants' understanding of the FOI Act and its practical applications. These activities included presentations on Understanding the FOI Act, Making use of the FOI in demanding transparency in public procurement, followed by insightful discussions, practical exercises on making FOI requests, and engaging breakout sessions focused on specific case studies. The program coordinator of Social Action, Isaac Botti while setting the ball rolling at the workshops, urged the participants to empty themselves and be ready to learn new things and approaches to help their fight for responsible governance which is the essence of the workshop.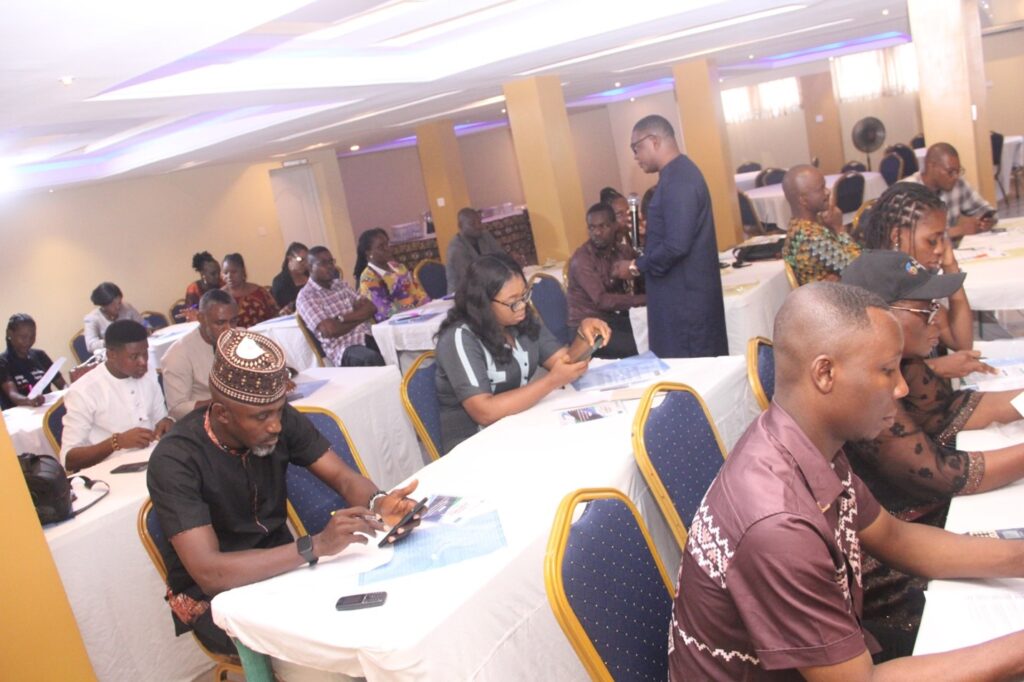 The workshop was anchored by seasoned legal practitioners who are grounded in the FOIA and other seasoned resource persons who have carved niches for themselves in the area of advancing good governance. Notable facilitators included Barrister Augustina Odunna, who shared the Delta experience in making FOI requests, and Barrister Prest Aigbohan, the Executive Director, FOI Counsel, who highlighted the use of FOI in facilitating transparency in procurement processes. Others includes, Mfon Gabriel, a public accountability expert in Akwa Ibom, Comrade Omobude Agho the coordinator of Edo Civil Society organization (EDOSCO), Ann Udonte, a Gender expert and Osaze Edigin, community mobilizer in Edo state and Secretary General, EDOSCO. These experts provided in-depth knowledge on the FOI Act and shared valuable insights on its effective utilization. The workshop emphasized the importance of understanding the nature, purpose and the functionality of the Freedom of Information Act with the view to spur community actors to use this accountability tool in advancing transparency in procurement process and accountability in projects implementation.
The one-day workshops yielded a wealth of valuable insights and actionable outcomes, positioning the participants as catalysts for change within their communities. Through a series of engaging discussions, interactive sessions, and collaborative exercises, the workshop achieved the following notable results which include enhanced Understanding of FOI Act and Its Application and its pivotal role in promoting transparency and accountability in public procurement and project implementation. Participants' knowledge increased and they became well-versed in the legal framework and procedural intricacies surrounding the use of the FOI. The workshop equipped community leaders and organizations with the knowledge, skills, and tools necessary to leverage the FOI Act as an accountability tool. They emerged as informed advocates capable of navigating the complexities of information requests and utilizing the Act to advance community interests. Through the practical exercises and expert guidance, participants honed their ability to craft well-formulated FOI requests. They learned to articulate specific information needs, ensuring that requests were targeted and actionable, thus maximizing the likelihood of a successful response.
Attendees left the workshops with a heightened awareness of their rights to access information and the corresponding responsibilities of public institutions to provide such information. This newfound knowledge empowered them to assert their rights and demand transparency from duty-bearers. The workshops served as platforms for networking and collaboration among diverse stakeholders. Community leaders, CSOs, media representatives, and social activists forged meaningful connections, setting the stage for future collective action in pursuit of common goals. Finally, participants were inspired to take concrete steps towards ensuring accountability in their communities. Armed with the tools and knowledge gained, they expressed their commitment to initiating FOI requests, tracking projects, and holding public institutions accountable for their actions.
Social Action's strategic approach to addressing community challenges includes ongoing support and collaborative engagement with public institutions, demonstrated their unwavering commitment to the success of each participant's FOI initiatives. The post-workshop plan, which includes follow-up webinars, online forums, and additional resources will ensure that participants will continue to receive the necessary guidance and assistance in their FOI-related endeavors.
Overall, the workshop served as a catalyst for positive change, empowering community leaders and advocates to actively participate in governance processes and hold public institutions accountable. The knowledge gained and the networks formed during this workshop will undoubtedly have a lasting impact on efforts to promote transparency and good governance in the communities represented.