CIVIL RIGHT COUNCIL PAYS ADVOCACY VISIT TO THE OC LEGAL, STATE CID, PORT HARCOURT
The frosty relationship that exits between the law enforcement agencies and the citizens has been one of the bane of the fight against crime. The citizens have continually accused the law enforcement agencies, especially the police of human right abuses while the police have decried the lack of cooperation from the citizens in fighting crime. The Civil Right Council has been involved in educating the people on their rights and responsibilities as citizens, on one hand, and also sensitizing the law enforcement agencies on the need to carry out their legitimate functions within the ambits of the law with respect to the rights of the people they are paid to protect on the other.
It is on this bases that the Civil Rights Council paid a courtesy visit to SP Gladys Enoho Imegu, the Officer in Charge of the Legal Department, State Criminal Investigation Department, Rivers State Police Command to work out a partnership between Civil Rights Council and the State Criminal Investigation Department.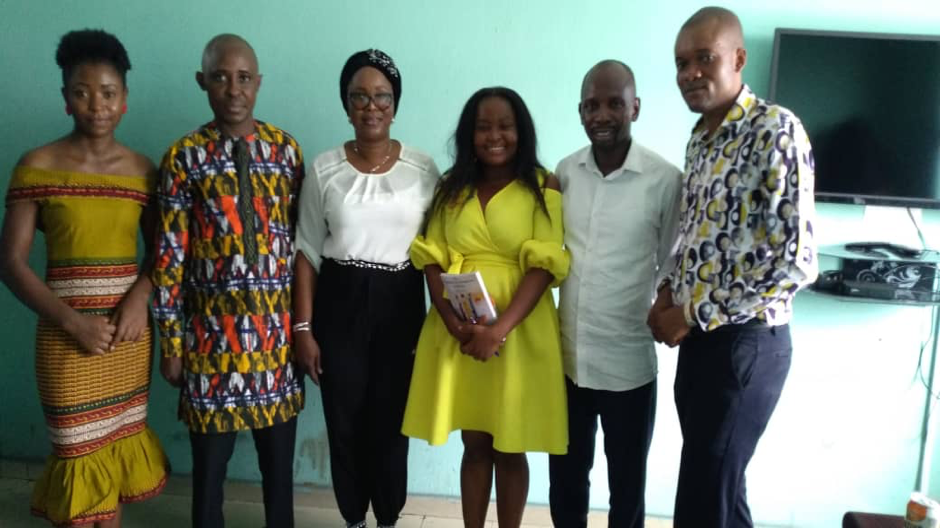 Executive Members of the CRC with the Officer in Charge of the Legal Department, State CID, Rivers State Police Command, SP Gladys Enoho Imegu
The meeting which took place on the 20th of December 2019, was partly to commend SP Gladys Imegu on the task she has been carrying out and also to sort the collaboration of her office in the speedy dispensation of justice especially in cases involving the violation of human rights.
While commenting on the evident impact SP Gladys have made in her three months in office, Mr. Prince Wiro highlighted the areas Civil Rights Council have had concerns in their interventions assignment and urged the OC Legal to aid the mandate of the organisation by ensuring that the Police follow due process and respect the rights of citizens.  Mr. Sebastian Kpalap and Miss. Mercy Christopher also emphasised the crucial role of a partnership between CRC and the Police in promoting human rights.
SP Gladys Enoho Imegu thanked the CRC delegation for the commendation and willingness to partner with her office. She noted that policing is a regimented job that requires officers to first of all be law abiding in order to appropriately execute their duties. She assured CRC of the cooperation of her office in curbing human rights abuses noting that her doors will always be wide open to entertain any matter that the CRC requires her attention on.
Civil Rights Council was represented by Mercy Christopher, Legal Advisor, Prince Wiro, Chairman, CRC , Sebastian Kpalap, President, CRC and Kelechi Uzoma, Secretary, CRC, Port Harcourt.