Sensitizing Youths and Students Against Electoral Violence and Corruption
In the buildup to the General Elections in 2019, Alone is working with youth groups in communities and campuses in the Niger Delta against electoral violence and the corruption that plagues governments following flawed elections. Through workshops and Campus Clinics, Alone is contributing to building alternative visions with young people.
Alone designed the Campus Clinics as platforms that affords youths and young people within the universities and colleges to speak up, be heard and also to take action against corruption. Working with the management of Rivers State University, through the dean of student' affairs, Alone has commenced engagement with students of the institution.
At a workshop organised by Alone for youths of the Orashi Region at Ahoada in August 2018, youths from Ahoada West and Ahoada East Local Government Areas benefited from resource persons and experts that made presentations to disabuse their minds from violence and electoral malpractices ahead of Nigeria's 2019 elections. The resource persons spoke on themes such as Citizenship and Leadership Challenge; Electoral Violence: The Drivers, Enablers and the Way Forward; Corruption: The Role of Youths as Anti-Corruption Agents.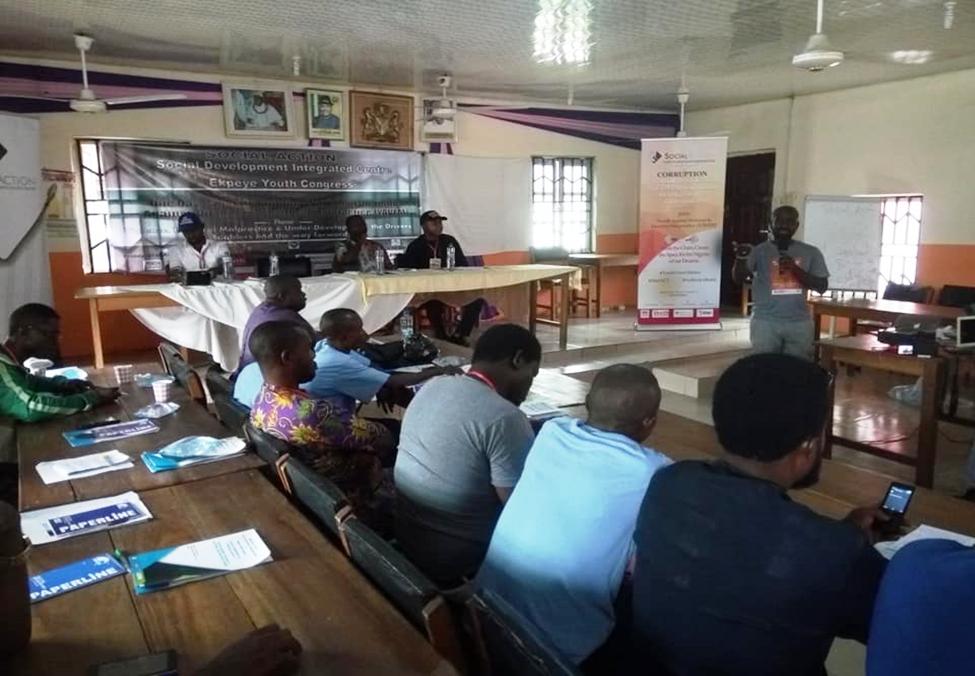 Prince Ekpere of Alone addressing youths at the Ahoada workshop
Speaking at the event, Alone representative and Programs Officer, Prince Ekpere thanked youths for turning out in their numbers for the training and admonished them against perpetuating violence and electoral malpractice, adding that they should not allow themselves to be used by politicians to cause violence during elections as the exercise is not a do or die affair.