CIVIL RIGHTS COUNCIL PORT HARCOURT TASKS RIVERS STATE GOVERNMENT ON NEW FLYOVERS
Governor of Rivers State, Bar Nyesom Wike, on the 26th of July 2022, signed the contract award for the construction of the 11th and 12tn flyover in Port Harcourt amidst condemnations and descanting voices against the projects.
In reaction to this development, the CRC called a state-wide press conference to prevail on the governor to have a rethink on the said projects. This is considering the cost of similar projects, the concentration of other flyover projects in the state capital and the overall implication on the state resources against competing aspects of the state economy that needs urgent attention.
The Civil Rights Council considered the project of less-significance to human capital policies that will ensure job creation for the teaming youths, which will assist the fight against insecurity in the state
Speaking at the conference, the Chairman of the CRC in Rivers state Comrade Arinze Akupue, noted that initiating a new project of that magnitude at the twilight of the life span of the present government may lead to abandonment with its social and economic impacts on the life of the citizens. Furthermore, he stated that should the government feel a strong need to build more flyovers, they should conduct an environmental impact assessment to determine its necessity in the proposed sites.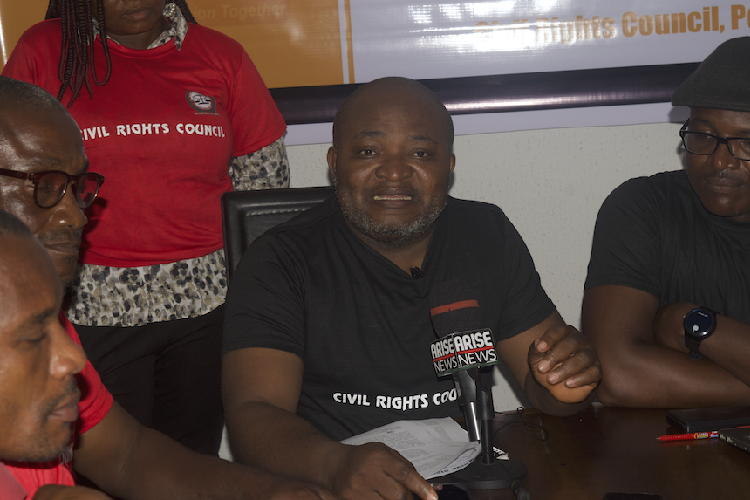 The National Coordinator of CRC, Comrade Arochukwu Paul Ogbonna Esq, while concurring with the state Chairman, stated that it was imperative that government considers investment in priority areas of the economy and guided by the principle of maximizing scarce state resources. He said that investing billions of Naira on flyover projects in the midst of ravaging hunger and unemployment among the citizens is unfortunate, unacceptable counterproductive. He called on the government to create opportunities that would reduce poverty and expand the productive base of the state.